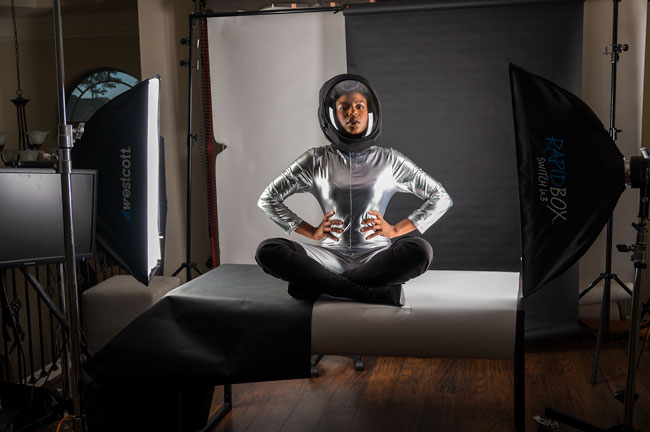 I usually pride myself on making tech purchase decisions that will serve me for years. This is no different. I started with Elinchrom strobes for flash photography. It was February 28, 2008 that I placed an order for a two strobe setup with soft boxes and triggers. Looking at the price of what I paid back then boggles my mind, but it was an investment that lasted me for 13 years. Well worth the investment as they performed flawlessly over the years and still work fine to this day.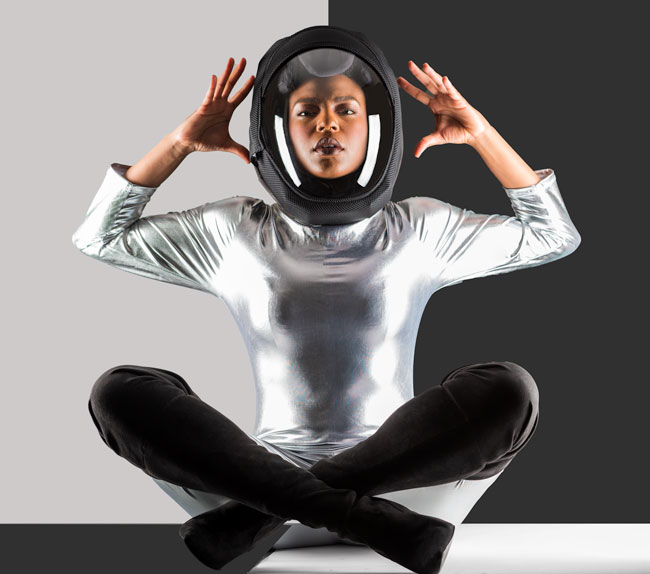 So why switch now?
At the end of the day all flash units do one thing. They produce a bright flash of light so that you can illuminate the subject of your photo. Why would one be better than another? Why switch to a whole new system if the ones I had work fine? I would say the answer to this is the same answer for why would you buy a more expensive DSLR or mirrorless camera instead of just using your smartphone? Both capture images right? However, there's certainly a quality difference and more importantly more options with professional cameras. Lower end cameras have the same functions, but higher end cameras usually have more dedicated buttons to make it easier to use those functions.
The same applies to strobes and flash units. In the case of Westcott vs. Elinchrom it was painfully obvious to me that Elinchrom had simply fallen behind in terms of features and modern day trends.
Going wireless!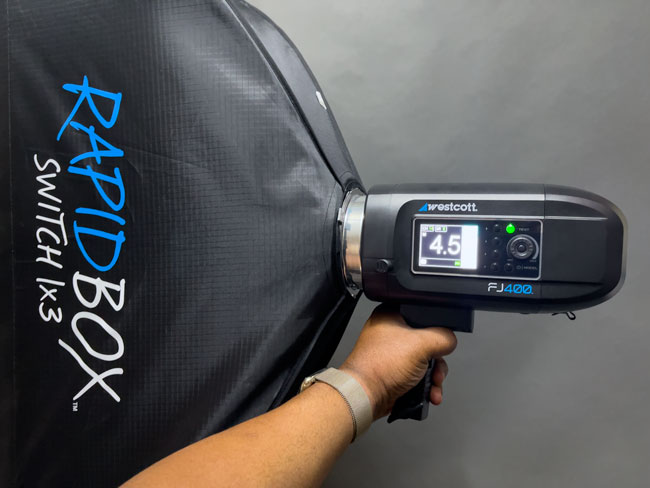 The first big reason for my contemplating a switch was my desire to do more shoots on location outside. A global pandemic will have you itching to get outside as soon as it's safe to do so. Elinchrom strobes require AC power. As long as I'm in studio they're awesome.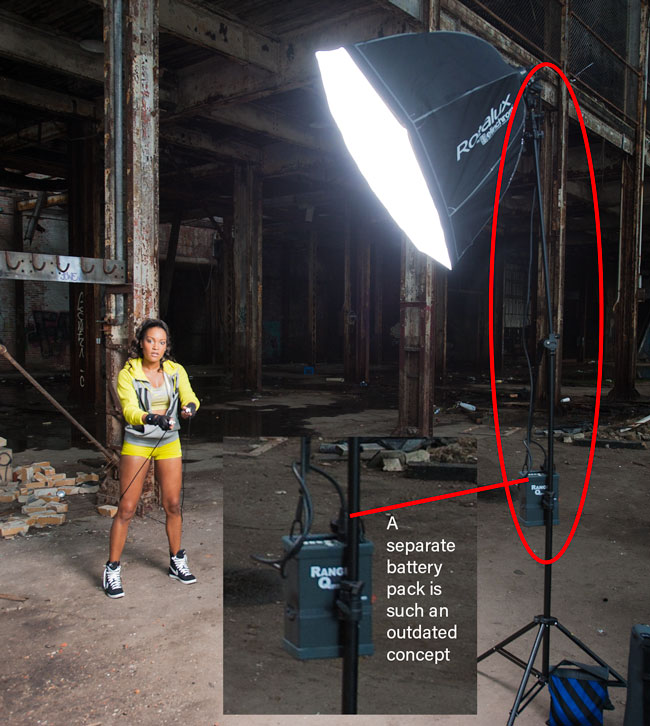 As soon as I want to go on location, I'd have to buy and take a different setup with me. Now in fairness Elinchrom does make a battery operated setup (which I do own), but that means taking smaller flash heads that are wired to a single battery pack. I've done it, but it's not fun especially if you want to use two lights. Both lights are then limited in range from the battery pack by a physical cable.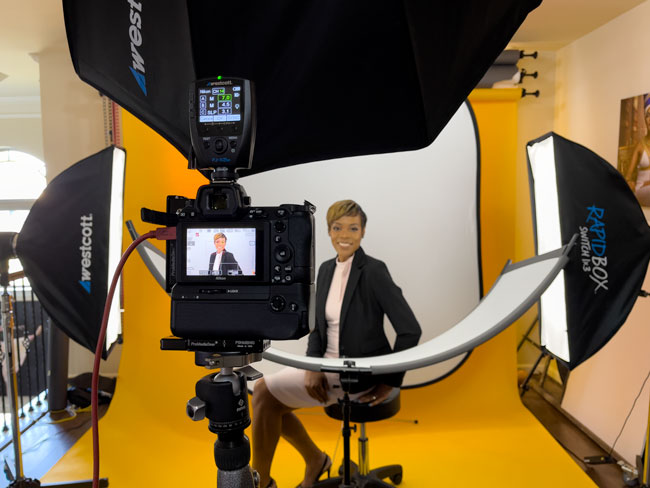 The trend is that most other manufacturers are building batteries right on to the strobe itself. This offers a HUGE advantage as you only buy one set of lights. You use them on AC or DC power whenever you want. There is no separate battery pack or cables to worry about. Just turn the flash on and shoot whether it's plugged into power or not.
Triggering
My original Elinchrom flash units didn't have wireless triggering built in. So I had to buy both transmitters (that go on top of the camera) and receivers that plug into the back of the strobes. Elincrhom did make this as painless as possible with their super small Skyport transmitters/receivers. They also allowed you to control the power right from the one on top of the camera which has been nice for years. Now most companies build the wireless receivers right into the strobe/flash heads themselves. This way you only need to buy the transmitter that goes on top of the camera.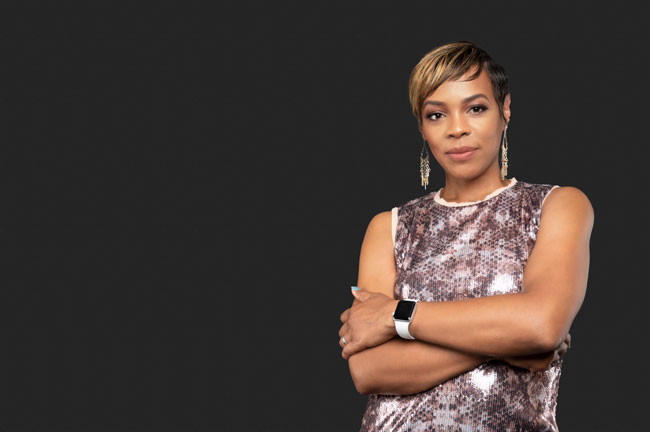 The New Westcott FJ Wireless Flash is a complete system
I have been using Westcott equipment longer than I've been using Elincrhom gear. However, until now I've only used their continuous lighting systems as their previous flash units offered no advantages over what I already had and they just weren't exciting. Well that all changed with the Westcott FJ Wireless System. A new flash system from the ground up!
Yes it's wireless!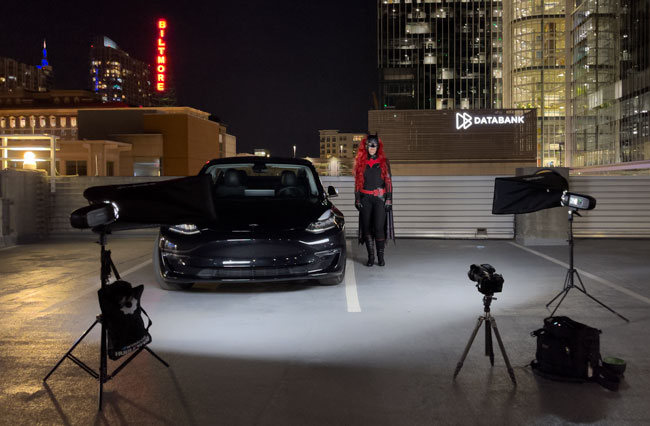 The flash heads are both AC/DC powered. Use them plugged in in studio or unplug the cord and use them anywhere you want. Inside or or out! They also have the wireless receivers built-in for triggering. They feature integrated wireless communication with HSS, TTL, and more via the FJ-X2m Universal Wireless Trigger, FJ80 Universal Speedlight, or Canon RT transmitter. Speaking of triggering, the one thing they pride themselves on with this new system is that there is only one trigger to buy. It works on all the major camera systems. Therefore you don't need to buy one specifically for Nikon or Canon or Sony, etc. This is great if you have a second shooter helping you but they're using a different camera system than you. Just hand them an X2m.
At first I couldn't figure out why this was a big deal. After all, doesn't the trigger just fire the flash? That's how far behind my system was. The trigger only controlled the power of the flash and which groups you're triggering, but didn't talk to the camera at all beyond that. When your trigger talks to the camera that means that it will recognize what settings your camera is set to and adjust the flash accordingly. I got to see this in action when I wanted to increase my shutter speed beyond 1/250th of a second and instead of getting the dreaded black bar on my image, the FJ 400 simply switched to High Speed Sync automatically. I didn't have to look up how to do it. It just worked. Once you have this kind of communication between the camera and the flash, you'll never go back.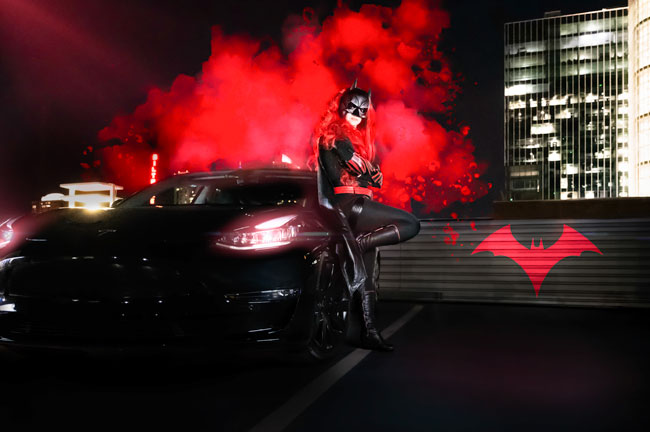 It's a complete system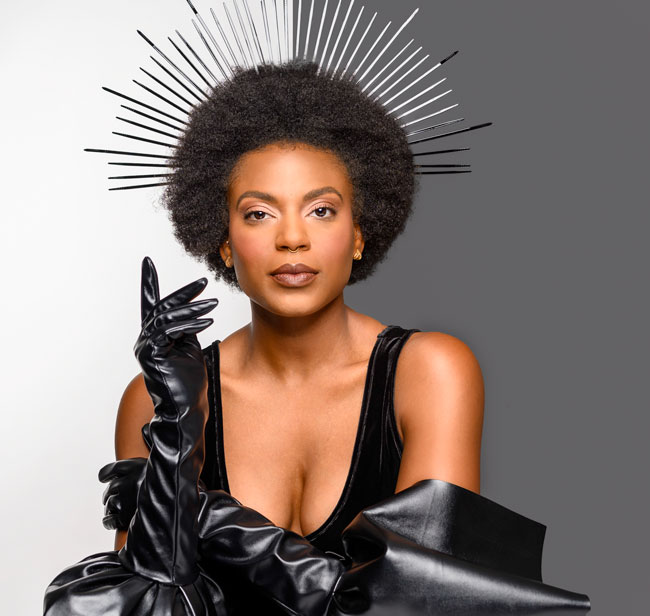 It's not just individual pieces that you have to figure out how to connect together, it's a complete system. It doesn't matter if you use the FJ400 (or FJ200) strobes or the FJ80 speedlights. The same trigger works the same way for either or both. You can mix or match your lights anyway you want.
What did I get?
First off, full disclosure: This is NOT a paid review. However, Westcott did send me two FJ400's, an FJ80, and a FJ-X2m to review. I liked them so much that I bought another FJ400, FJ-X2m and soft boxes to complete my switch. I plan to buy another FJ80 or two.
I'm under no obligation to say nice things about these lights.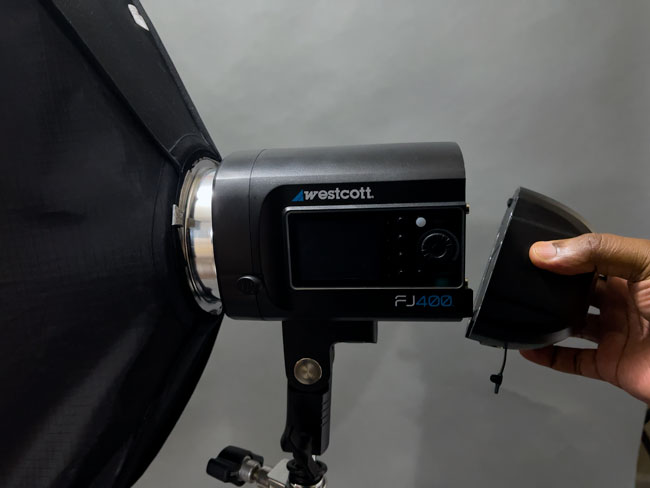 3 FJ400s – The FJ400 is their top of the line strobe. It features a 400ws refresh speed. It has a battery on the back for wireless operation and about 480+ full powered flashes. It has a built in LCD screen and like everything in the system, they can be upgraded with new features/bug fixes via downloadable firmware updates over a USB-C cable to your computer. The FJ400 Strobe features a 0.05 to 0.9 second recycle time (the fastest in its class). It also outperforms others in terms of color consistency and full power shots. There is a lower end/priced FJ200 (0.05 to 1.3 second recycle time) which I have not tried.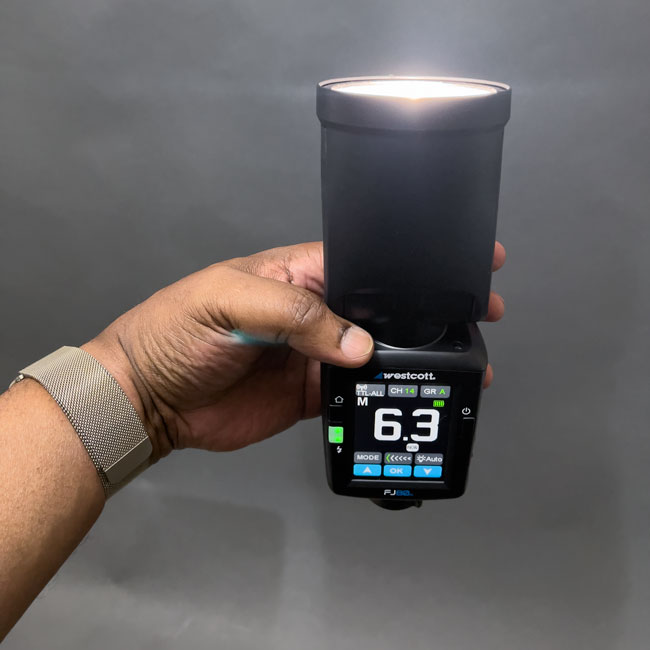 1 FJ80 – Think of the FJ80 as the pocket sized (for large pockets) version of the FJ400/FJ200. It's their new speedlight. I love having the option of taking a speedlight or two when I travel.
Until now I had to rely on Nikon or 3rd party speedlights. Nikon Speedlights are super expensive (in some cases costing more than a studio strobe). I stopped buying them because they just weren't worth the high price for what you get (remember at the end of the day it's a bright flash of light). I was buying much cheaper Yongnuo speedlights and their triggers. They work fine, but then I'd have to carry those and a different trigger.
The Westcott FJ80 uses the same FJ-X2m trigger that the strobes use. It's 80Ws (now I get why it's the FJ"80″) round head speedlight with large 2.8" LCD color touchscreen display. You get about 400+ flashes from one charge. Oh yeah, it uses a rechargeable battery instead of AA's, which has its pluses and minuses. As a matter of fact everything in the system uses rechargeable batteries including the FJ-X2m trigger. It's a bit bulkier than my other speedlights, but has more power and features.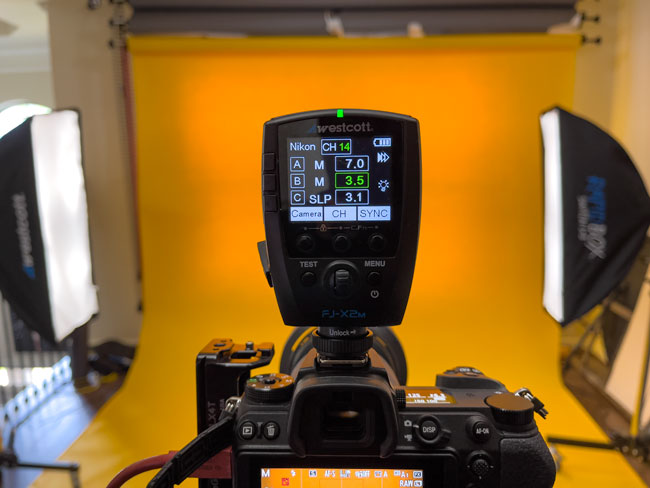 2 FJ-X2ms – Westcott sent me one FJ-X2m trigger and I bought a second one. While I love the capabilities of this trigger, it is the only part of the system that I have minor issues with. I love that you simply set it for the camera system you use (in my case Nikon) and away you go. Set the channel to the same as the FJ400/200/80s and you're all set. It immediately connects to the strobes/speedlights and it just works. You even control the modeling lights from the FJ-X2m. You never have to touch the strobes/speedlights. This is the part of the system that could be better. First off it's not a touch screen. It has buttons which are easy enough to understand and use.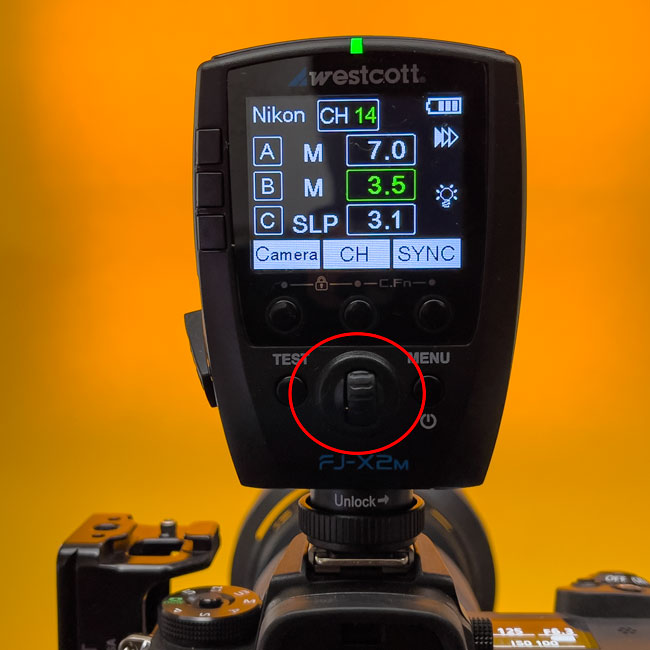 The one button that needs work is the main button in the middle. It's both a scroll wheel and a button that you press. You press it to choose a feature and then you spin it up or down to change the setting of the feature you just chose. However, because it's a button I find myself pressing it by accident while scrolling the wheel. Pressing it takes the focus off the setting I'm trying to adjust. I have to remember to scroll with a very light touch. Even then the scrolling isn't as responsive as it could be. Again, this is a minor thing for a trigger that works great, but it's the one and only thing that frustrates me! I would like to see either a new design or a software update that lets me hold down a second button so that the main one only scrolls. Or some other way of temporarily disables button presses while scrolling.
Rapid Box Switch Softboxes – Although I have a variety of older Westcott softboxes, I wanted to match the sizes and shapes of my Elinchrom softboxes. I primarily shoot with an Octa shaped softbox for my portrait work and two strip banks. The Rapid Box Switch is designed as a "universal" softbox. In other words they are not just for Westcott flashes. You buy the softbox you want and then buy the adapter you need for your particular flash brand. This is great for those that will use a flash units from different vendors. The exciting part for me is that they make an adapter for the FJ80. This means that I can use the same softboxes that I use in studio, on the go with just an FJ80 or two. The FJ400 come with a Bowens adapter that work with the Rapid Box Switch Softboxes.
The Bottom Line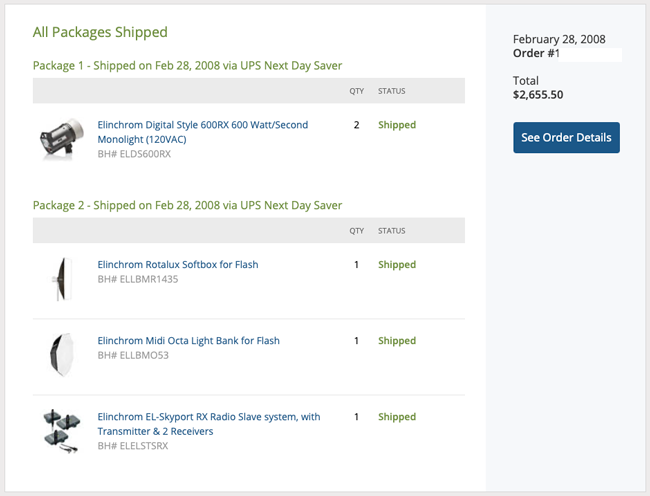 Westcott hit a home run with this new FJ Wireless Flash System. Its very well thought out and now that I've been using it for a few months, there's no going back. I will sell my Elinchrom gear and buy more FJ gear. I definitely want another FJ400 and another FJ80 or two. Also hats off to B&H Photo. I was able to pull up my Elinchrom order from 2008 and see just how much I paid for those first two Elincrhom strobes (WOW! I was loose with my money back then. LOL). If I bought the equivalent in Westcott FJ gear it would be less than half the cost for a better system.
If you're looking for a wireless flash system either to replace the lighting you already have, add to it or just starting out, I would give the Westcott FJ Wireless Flash System serious consideration.
You can get them here:
FJ-X2m Universal Wireless Trigger (for your camera)