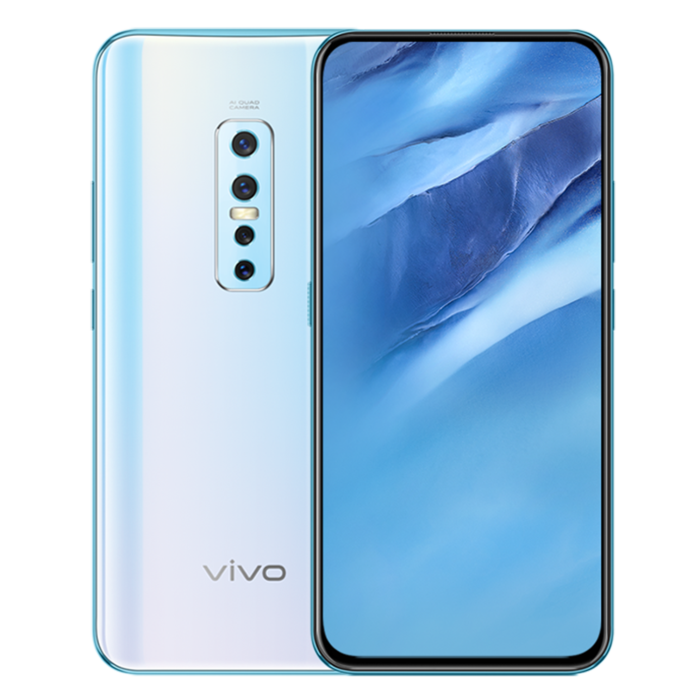 Regarding the completeness of the sales package, Vivo V17 Pro is good in our opinion. With the price of the equipment offered, consumers are given a sales package that is fairly complete and ready to use. So consumers no longer need to buy other additional accessories in separate places.
Design and Screen
After opening the sales box, we encountered the black Vivo V17 Pro unit. Oh yes, this handset comes in two color choices, namely black and white. When referring to the marketing language, the colors of this device are satin black and silk white which are said to be inspired by satin, one of the best types of fabrics.
The first impression of seeing the handset in question we like. The design is beautiful and luxurious as well as sparkling. No need to be afraid of being dirty or damaged, the hard case in the sales box can be immediately used to wrap this smartphone. But when using a hard case, the beauty of this device is actually reduced because the color of the hard case itself is matte black, not transparent like most additional cases in other brands' sales packages.
From the design aspect, as we mentioned above, the Vivo V17 Pro looks charming. The impression of a premium smartphone is evident on this latest midfield device. Vivo V17 Pro itself carries the unibody concept with a non-removable battery.
The back design which looks sparkling with the polished glass material also makes this handset a pleasant sight. However, it should be noted, although it looks like glass, the material is not made of glass. It is a polycarbonate plastic that is polished to resemble a glass material.